Why Do You Wash Your Hands?
Did you know that every year more than 60,000 children under the age of 5 die of diarrhoea? (WaterAid 2018). Did you also know that many of these deaths are preventable with proper hand washing practices? This book deploys a fun and pictorial style to help children and their parents understand the importance of regular hand washing whilst learning the different occasions before or after which they should wash their hands.
Why Do You Wash Your Hands? is Nigeria's first children's books to be published simultaneously in 4 different indigenous languages – English, Yoruba, Igbo and Hausa.
BUY NOW
* Available in ebook and print only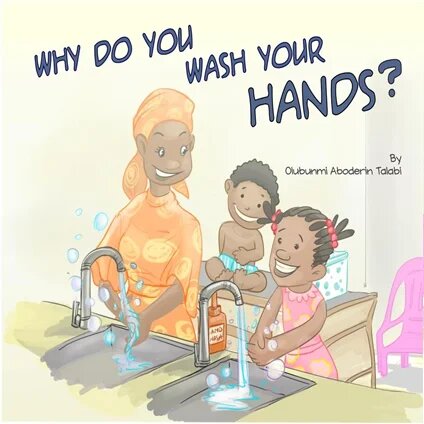 ---